Namibia's enigmatic capital
Small by capital city standards, yet bustling, Windhoek boasts the colours, sounds and pace of a modern African city.
Fro-yo at Cramer's
Watch Windhoek unfold around you from the shopfront of Cramer's Ice Cream in Independence Avenue, where organic Namibian ice-cream, sorbet and frozen yoghurt is sold straight from cow to cone.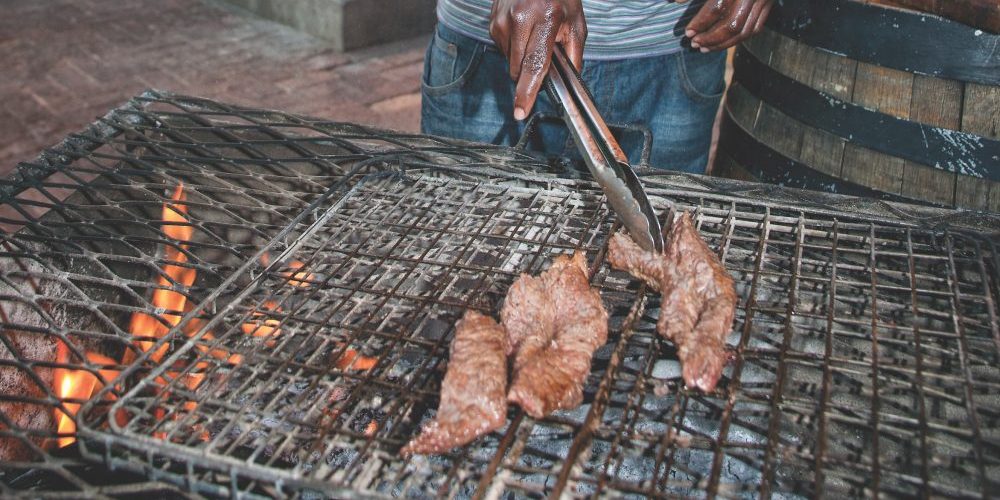 DRINKS AND DANCING AT THE WAREHOUSE
Dance the night away, sway with the crowd at a live music performance, sip on a colourful cocktail or try your vocal chords at karaoke. It's all happening at the Warehouse. Did we mention the delicious pizza?
TRY KAPANA IN KATUTURA
It is no secret that our high-quality organic meat ranks among Namibians' favourite in the kitchen… or rather on the grill. Namibia, and more specifically Katutura, is well-known for its kapana, which is grilled beef prepared on an open fire. Spiced up with a cultural buzz, ethnic diversity, intricate history and social aspects, Katutura is a must-do on your list when visiting Windhoek. Katutura actually means the place where the people originally did not want to live, but coming here you will soon realise that today it beats with a pulse incomparable to anywhere else in the world. In the heart of Katutura is a little cultural jewel that attracts curious locals and tourists alike. Xwama Cultural Village, located on the corner of Independence Avenue and Omongo Street in the Wanaheda area, was created by two Namibians, Twapewa Mudjanima and her husband Erastus Kadhikwa, who were both born with a large dose of ambition and a serious love for traditional culture. Watch how the chef prepares your meaty goodness on the braai. Order other traditional delicacies. Pair it with a beer. And that, my friend, is the ultimate kapana experience.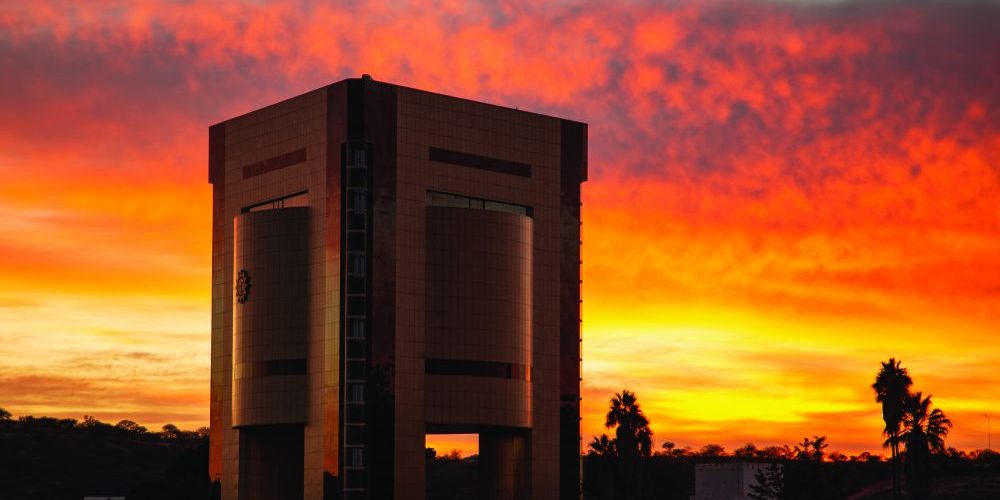 Visit the National Art Gallery of Namibia
The purpose of the NAGN is to collect Namibian art that is relevant to Namibia now and in the future. It showcases a narrative of Namibia's shared consciousness. What matters to us. What we dream for. What we hope for.
THE NAMIBIAN INDEPENDENCE LEGACY
The National Independence Memorial Museum, fondly referred to as the Coffee Machine by locals, stands as a golden sentinel on a small hill next to the Christuskirche in Robert Mugabe Avenue in Windhoek.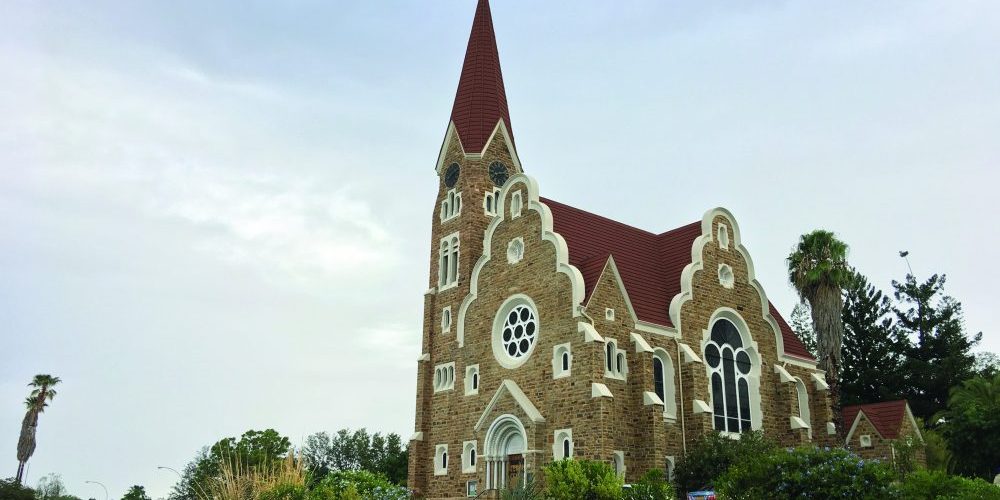 CHRISTUSKIRCHE
Christuskirche, the attractive sandstone church rising from an elevation in the centre of Windhoek, is a prominent landmark ever since it was dedicated in October 1910.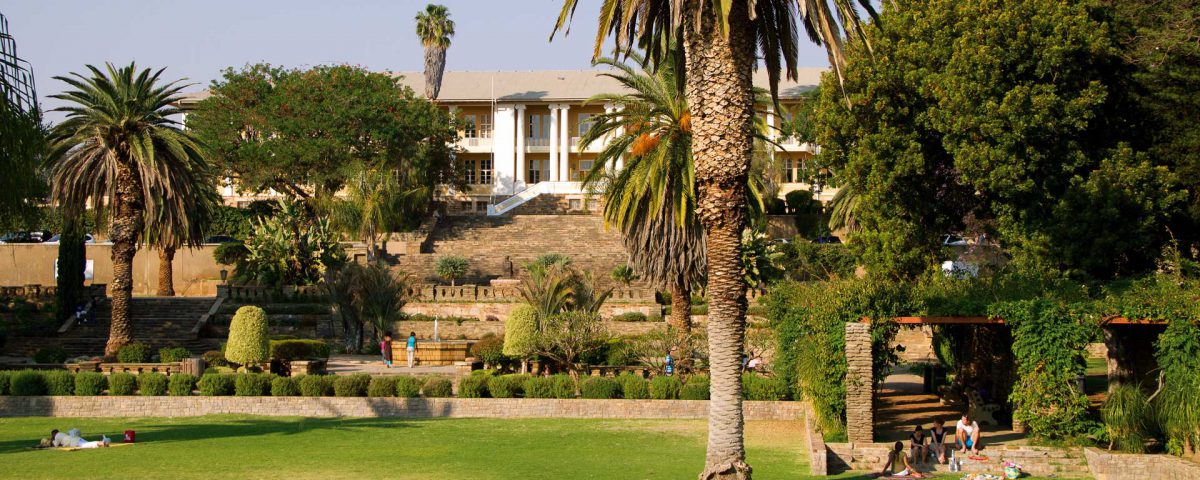 PICNIC AT TINTENPALAST
Enjoy the peaceful atmosphere of the gardens in front of Namibia's parliament building, also known as the Tintenpalast ("palace of ink"). Set out your blanket on the soft green grass and dream the day away while white and purple jacaranda flowers dance down from the treetops.
GIBEON'S METEOR SHOWER
Visit Town Square Mall in Windhoek's city centre to view 31 of the original 77 meteorites from Gibeon in southern Namibia, where the remains of the largest known meteor shower in the world were discovered during the 19th century.
TOUR THE BREWERIES
You are now in a desert country. Save water. Drink beer. Sample German-quality beer produced in Namibia on a brewery tour at Namibia Breweries Limited in Windhoek's Northern Industrial Area.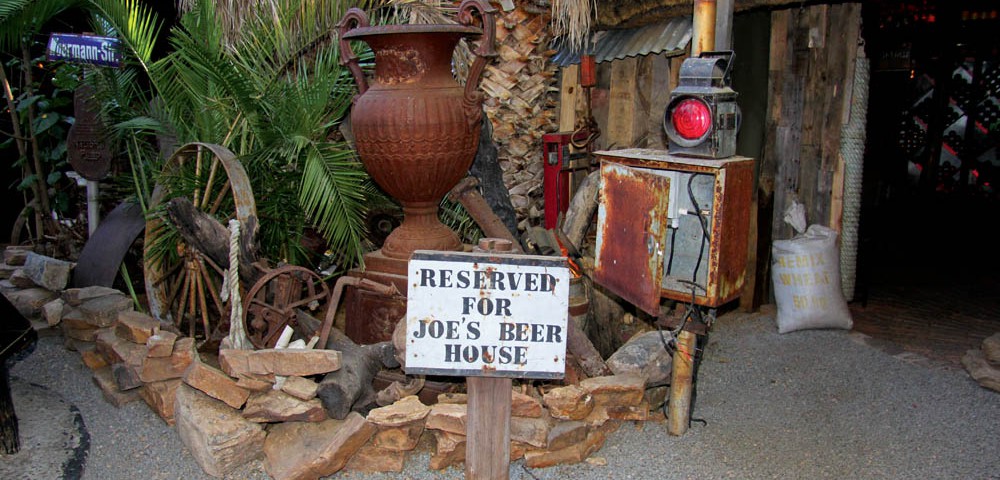 Have a zebra steak at Joe's Beerhouse
All roads lead to Joe's. And once you've had a Windhoek beer you might as well stay for the zebra steak – low fat, mildly gamey and, needless to say, delicious.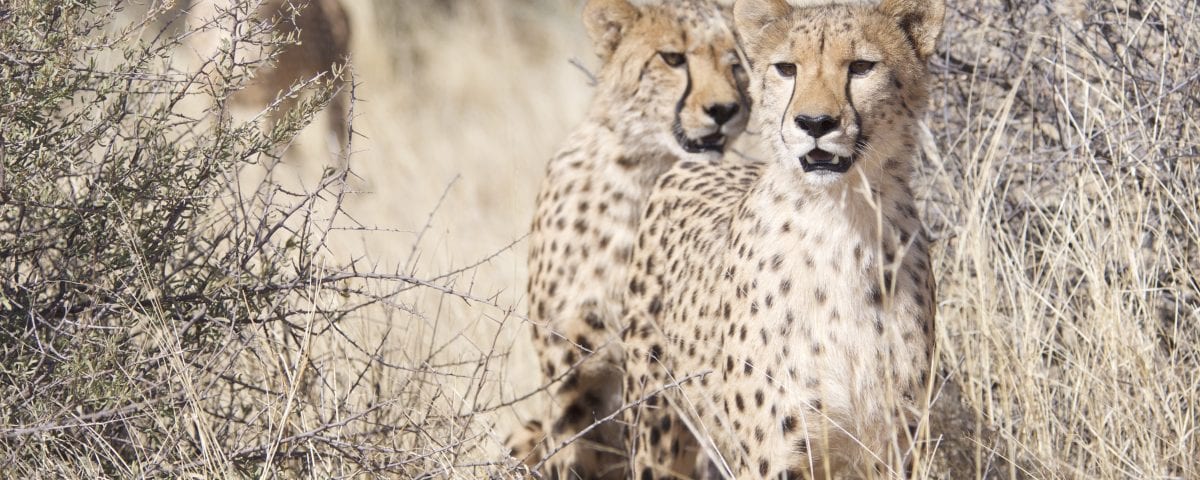 WALK WITH CHEETAHS AT N/A'AN KU SÊ
Imagine walking with one of Mother Nature's most dangerous predators. Watching them move through the veld. Only a couple of metres between where you stand and them. Exhilarating. Exciting. And completely safe. The N/a'an ku sê Wildlife Sanctuary outside Windhoek is the brainchild of Marlice and Rudie van Vuuren, who look after cheetahs and other wild animals saved from conflict situations, abuse and illegal trade. The cheetahs that reside there have become habituated to humans. Some of the animals that arrive at N/a'an ku sê were kept as pets, and as a result are dependent on humans. Many of the animals at the sanctuary can never be released back into the wild. A silver lining, if one could call it that, is that the cheetahs are thus quite tame and harmless. A walk with them triggers the instinctual hair-raising that comes from being so close to a powerful wild animal. Walking with them is both respectful and insightful, and at no point is the line crossed from educational to Disney-world. Being so close to these magnificent creatures is enough.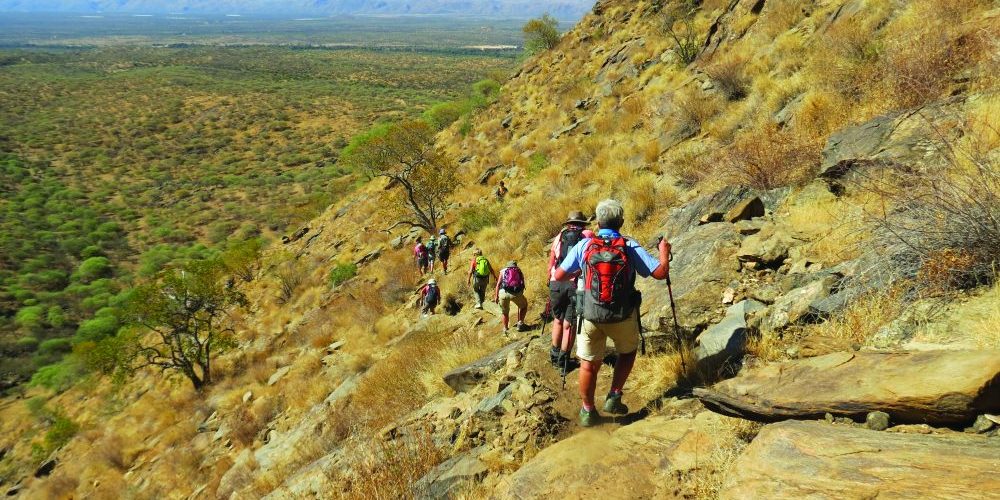 HIKE IN THE KHOMAS HOCHLAND
Sleeping under the stars. Discovering a vast variety of huge beautiful trees in the Khomas Hochland. Marvelling at the spectacular 360-degree view from the highest point of the route. Being close to the city, yet totally unaware of it. Does this sound like your cup of tea? Continue reading if you enjoy setting up your gas stove to make a cuppa in the middle of the bush. City folk often look longingly at a fence along a road, wishing they could get onto the other side to climb a mountain or walk along a riverbed. Not even an hour's drive from Windhoek's city centre neighbouring farmers now invite hikers to do exactly that – climb over their fences, walk along riverbeds, scale mountains, enjoy spectacular views and then camp out under the stars.
As part of the Windhoek Green Belt Landscape project the Khomas Hochland Hiking Trail northwest of the capital had been put to the test for the first time in 2016. The six-day hike starts and ends at Düsternbrook Guest Farm, one of the first guest farms in Namibia. It is perfect for spending your first or last days in Namibia. The 91-kilometre circular route crosses four more farms: Otjiseva, Onduno, Godeis and Monte Christo. It takes you along riverbeds, across open plains, through thorn-tree woodland, deep gorges and down steep granite rock formations.
Warthog, gemsbok, kudu, mountain zebra, baboons and klipspringer occur in abundance and if you are lucky, you may even encounter a leopard. Depending on the season, hikers will most likely be able to tick off many birds, seeing that more than 300 bird species have been recorded at the riverbeds, farm dams and rock pools. Some of the routes are aptly named Lovebird Gorge orPartridge Pool. The farmers' sense of humour comes to the fore with names like Scorpion Hill, Death Valley, Giggle Rest, Kaalgat Rante, Take It Slow but Go and Level On The Gravel. There are two hikes to choose from: a 4-day and a 6-day trail. If you are onlylooking for a weekend hike, why not visit one of the individual farms that form part of the Khomas Hochland Hiking Trail? All of them offer a Namibian farm experience with activities ranging from hiking to mountain biking and even horse riding.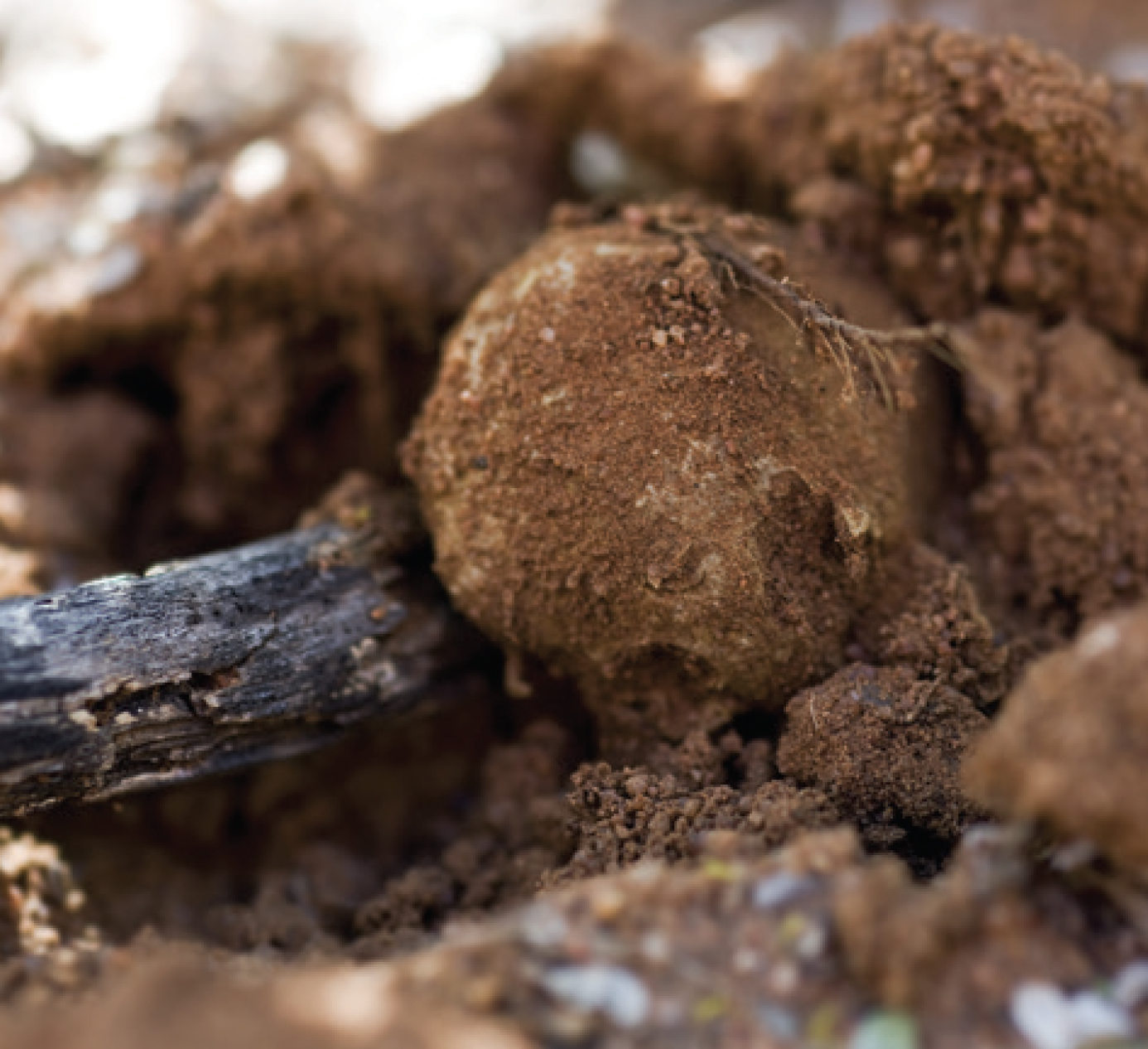 KALAHARI TRUFFLE DELICACY
The desert truffle, much like its northern hemisphere relative, is almost worth its weight in gold. Called !nabas by the Namas, this delicacygrows in the Kalahari in symbiosis with the wild melon only after good rains. According to the Bedouins, they are kissed by lightning, swollen by rain showers and undone from the desert sand by thunderstorms. The aromatic desert truffle from the arid African soil can be enjoyed either raw or cooked in various ways, provided you've rid the truffle's exterior of its first love – the soil it called home. Local chefs get creative with delectable recipes once word of a desert truffle harvest is out. Anything from a fancy truffle ragout to simplistically sautéed in butter with a splash of white wine and pepper can be expected when the !nabas is in season. Not only does it make for a delicious meal, but thedesert truffle has also been used as an alternative remedy and cure foranything from stomach complaints to eye infections. A !nabas is thepint-size embodiment of everything Namibian – relentless, delicious, loving rainstorms and defying all odds.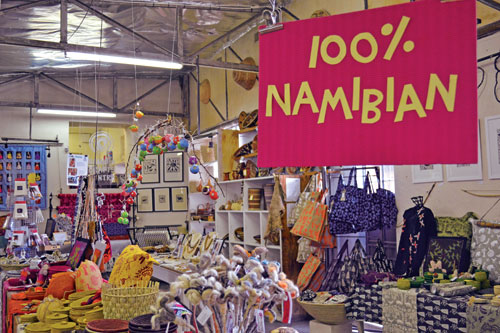 SHOP AT THE NAMIBIAN CRAFT MARKET
Find 824,268 square metres full of local gifts, books, crafts and souvenirs all under one roof in Windhoek. Stock up before heading home!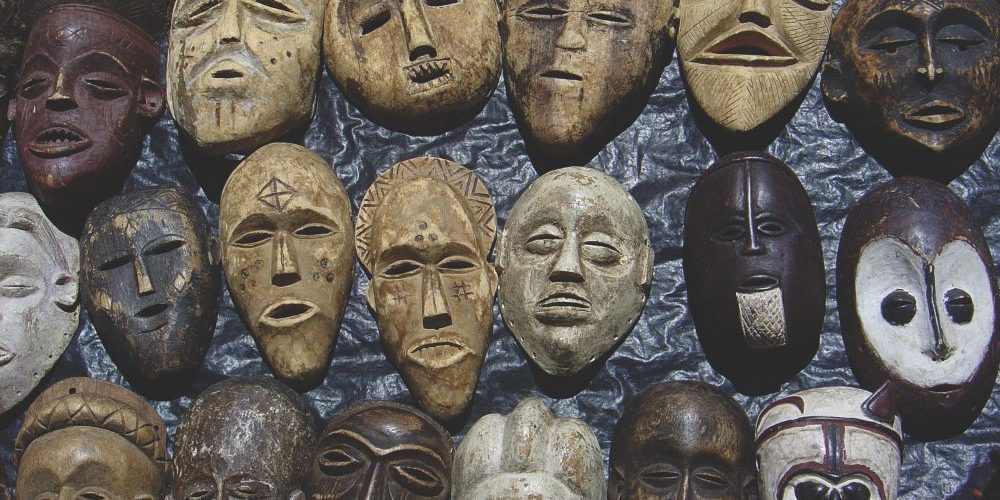 THE MBANGURA WOODCARVERS
Only 70 km north of Windhoek is the small town of Okahandja. The town is an important centre for woodcarvers from the north who showcase their ancient skills at the Mbangura Woodcarvers Market next to the main road. With so many items to choose from, you would want to spend some time here.
CITY MARKET ON FRIDAY
The soft glow of light bulbs strung over the many heads of Windhoekers dotted throughout a space that's filled with laughter and talking. The sun has set and Friday night is in full swing. Where do the capital city's inhabitants go every second Friday? The answer is easy. Come by The Village in Liliencron Street and you'll find them dressed with cool-without-trying-to-be-cool swag, wine glass in hand, surrounded by a myriad of market-style fare. This is the Windhoek City Market.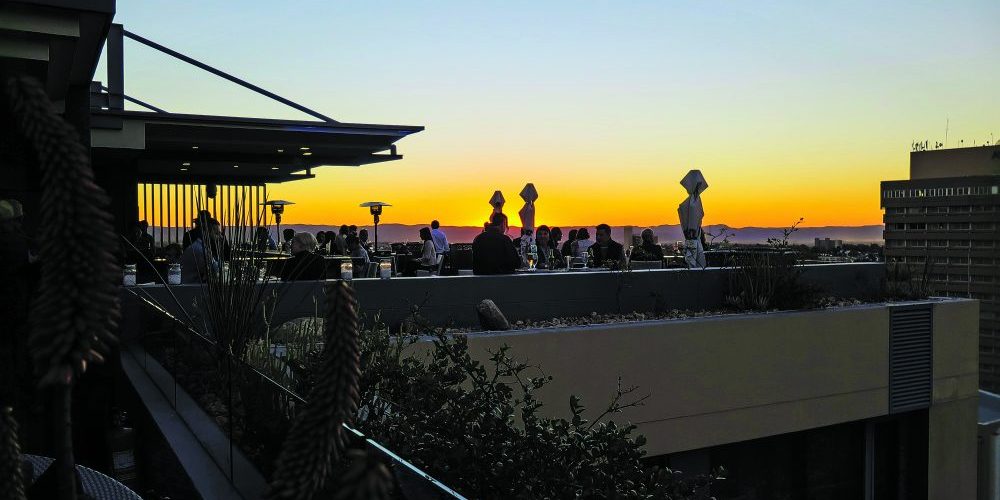 HAVE A COCKTAIL OVERLOOKING THE CITY
Ask any Namibian what it is about the land of the brave that we love the most, and we will surely mention our sunsets. Very much like the red dunes of the south, the sun sets the horizon on fire every evening. Although locals will tell you that the beach or wide open savannah plains are stunning spots to admire the sunset, the absolute best place to watch the sun go down is on one of Windhoek's rooftop bars (Sky Bar at Hilton) or mountainside hotels (Hotel Heinitzburg). Sipping a cocktail is mandatory, but if a mojito or daiquiri isn't your style, a proudly Namibian brewed beer will set the scene.