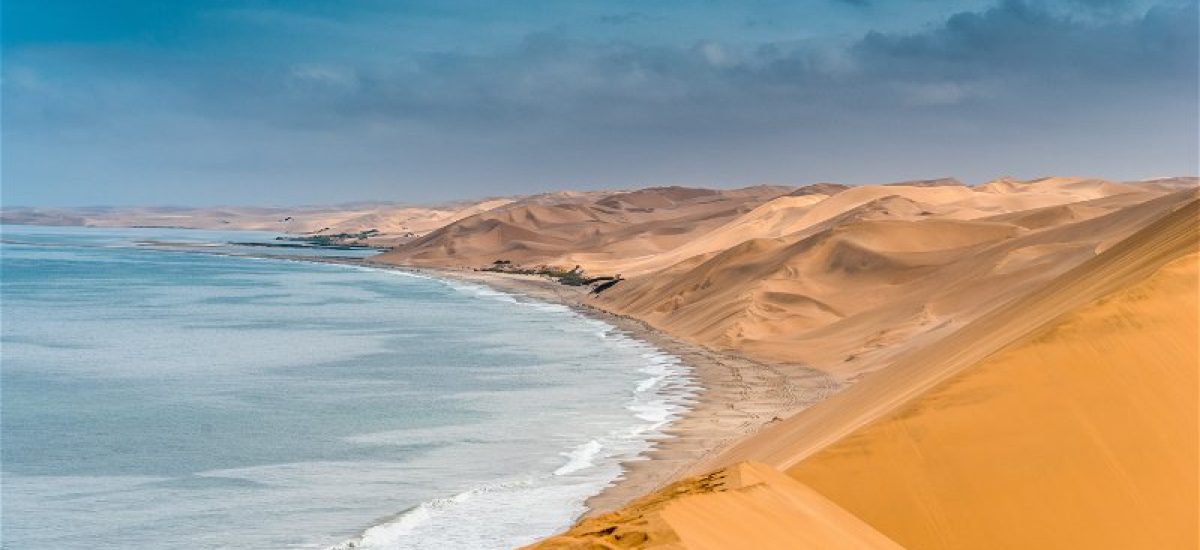 Sandwich Harbour, a little less than 60km south of Walvis Bay in the Namib-Naukluft National Park, is one of Namibia's most unique and dramatic sites. Here some of the world's highest dunes descent into the cold Atlantic Ocean to form a picturesque lagoon.
Once a commercial fishing and trading port, Sandwich Harbour is now a RAMSAR site (Site no. 743) with magnificent wetland wilderness and devoid of any human settlement. Wedged between the sea and the Namib Dunes, this is one of Namibia's most important coastal wetlands, and is home to eight endangered species among the large numbers of wading birds.
Early evidence of human life is preserved, and the site includes several archaeological sites dating back thousands of years. In this extremely arid environment, early inhabitants were all hunter-gatherers who survived near fresh water and from hunting various small animals and collecting fruits, bulbs and melons including the famous !nara melon. Closer to the ocean, onwards from about 2,000 years ago, archeological sites contain mussel and marine shells indicating that seafood became an important element of substance for early coastal dwellers. There is further evidence that seals, sea birds and even the odd whale -dead and washed on-shore – added diversity to hunter-gatherer diet. For the last 1,000 years inhabitants of this unique area are pastoralists.