T

he Zambezi Region consists of communal land, protected areas, national parks and several villages, and one large town, Katima Mulilo. Also referred to as the water-rich north-east, this captivating wetland area is sanctuary to over 400 bird species, abundant wildlife, herds of free-roaming elephants crossing the rivers between the neighboring countries, and interesting rural people going about their lives in a typical African way.
Day 1:
Start your trip in Katima Mulilo. Pay a visit to the open market and Katima Craft Centre to pick up some locally made arts and crafts and learn about the traditions and culture of the Caprivian people. Overnight in a houseboat on the Zambezi River.
Day 2:
Still on the Zambezi, spend your day trying to catch Africa's fiercest fish, the awesome tiger. Park off on a riverbank and watch the riverine life go by: hippos, crocodiles, mukoros and the abundance of water birds. Experience the freedom of camping next to the rapids of the Zambezi, while fresh fish is grilling on an open fire.
Day 3:
Back in Katima, take a scenic drive to the village of Singalamwe and visit the Living Museum of the Mafwe to learn more about local life. A basic campsite is available here, or book yourself into one of the surrounding facilities. En route, stop at any of the road stalls to learn more about the potters of the Caprivi and pick up a couple of handmade, creatively crafted souvenirs.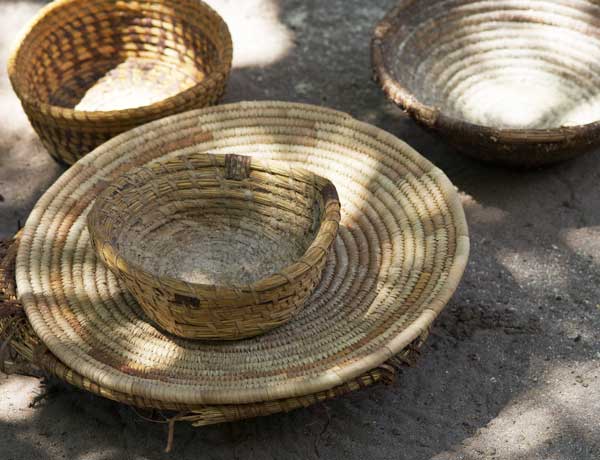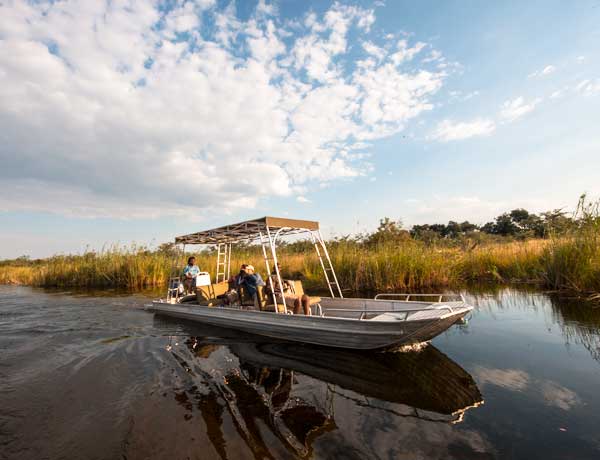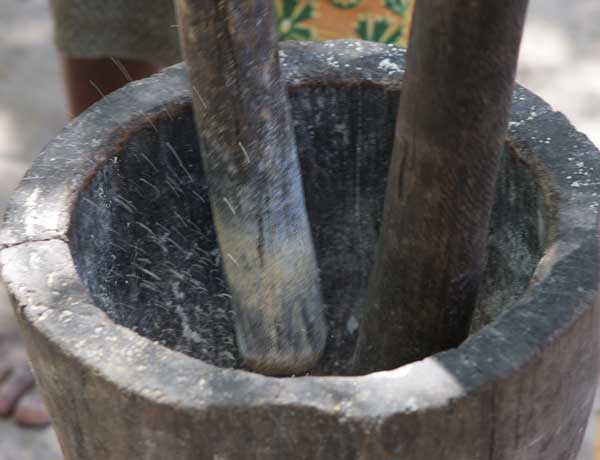 Day 4:
Take a drive through the Bwabwata National Park, home to 35 large and numerous small game species, including several predators. Cool off at Popa Falls before heading back in the direction of Katima. Make sure to stop at the Mashi Tourism Hub at Kongola for arts and crafts. Overnight in the area to experience vibrant village life.
Day 5:
After breakfast, take the road leading to the Mamili National Park for wildlife watching and nature appreciation. Overnight at one of the many campsites or lodges in the vicinity. A game drive before sunset or around sunrise will give you the most rewarding animal action.
Day 6:
Visit our very own Namibian island at Impalila. Getting there is an adventure in itself. Crossing through for immigration points and traversing some 80 km through the Chobe National Park, the last 25 minutes to Impalila Island is done by boat. Situated right on the tip of the Zambezi Strip, bringing the four neighbouring countries together at one point, village walks are an interesting activity, while the waters surrounding the island are a tiger-fishing mecca.
Day 7:
Take a slow drive back to Katima, stock up on crafts (if you don't already have more than you can carry) and enjoy the vibrant local life before heading for your next destination.