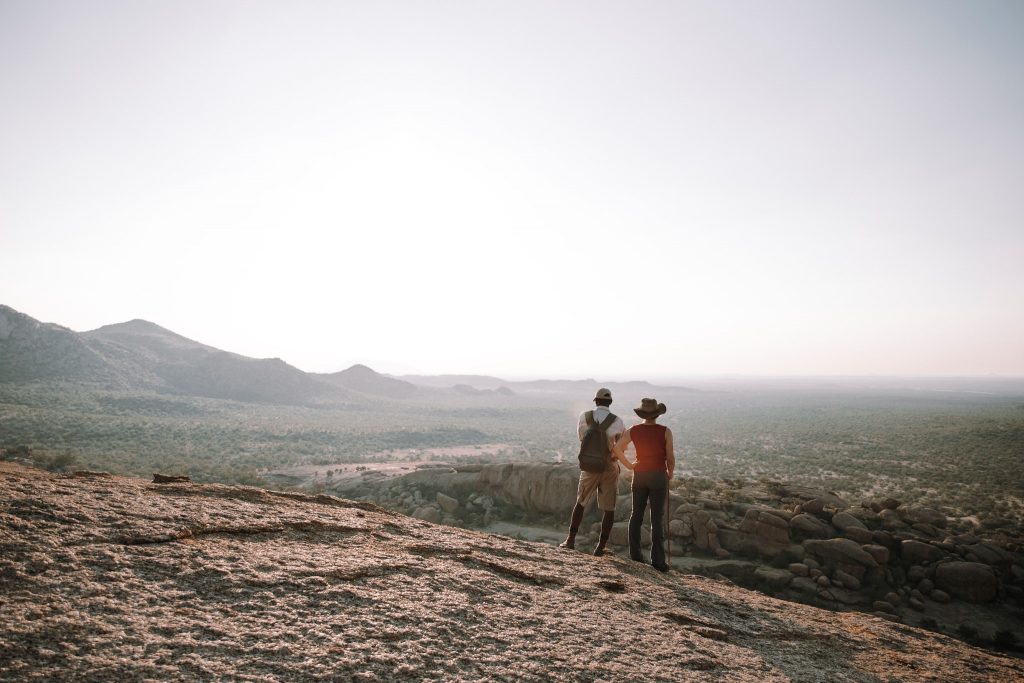 Ondili Lodges and Activities
At the Ondili Lodges, travellers feel right at home on their tour to Namibia's most attractive and impressive landscapes - the Kalahari Desert, the Sossusvlei region, the Erongo Mountains, northern Damaraland and the Etosha region with its abundant wildlife. And at the beginning or end of a round trip, the guesthouse Ti Melen expects its guests in a quiet location on the outskirts of Windhoek. Warm hospitality awaits guests in the lovingly designed, comfortable and ecologically sustainable lodges, located from each other no further than relaxed day stages. In each region, Ondili offers special, even multi-day activities that will make a stay a special one. On hikes or horse safaris one can immerse oneself into the pristine nature and unspoilt vastness of Namibia's bizarre landscapes to discover a very own, exceptional African experience.
Situated on the first Kalahari dune from the western side, Teufelskrallen Lodge offers visitors a panoramic vista across the endless plains and stretches of typical Kalahari dunes.
Kalahari Red Dunes Lodge is a veritable luxury of solitude that offers its visitors abundant space and privacy.
The Desert Homestead Outpost is situated 30 km south-east of Sesriem, the entrance to the Namib-Naukluft National Park, on a private nature reserve bordering the Unesco World Heritage Site, the Namib Sand Sea.