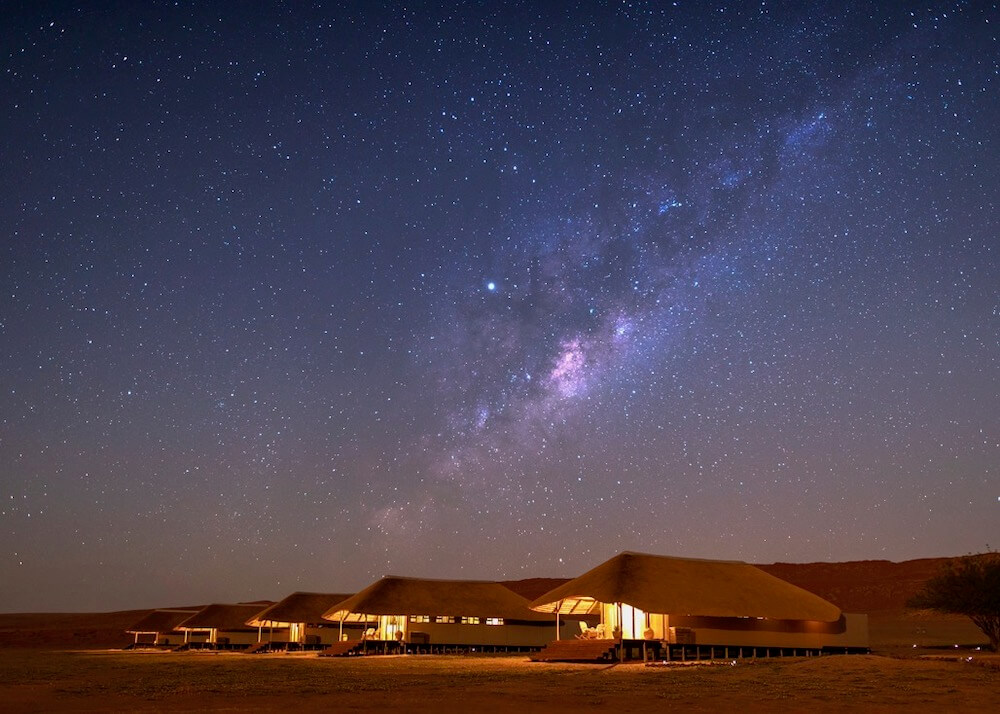 Natural Selection
On a Natural Selection Namibia safari, we'll take you to the most remote corners of Namibia, and best of all, the experience is never shared with anyone but the wildlife.
Located in the exclusive Etosha Heights Private Reserve on the southwest border of Etosha National Park.
In the middle of northern Namibia's arid, captivating savannah, bordering the world-famous Etosha National Park, is Safarihoek Lodge.
Located on the Etosha Heights Private Reserve, just next to Safarihoek Lodge, is a traditional Namibian farmhouse that we've given the Natural Selection treatment and can be booked on an exclusive-use basis.
A joint venture between the local communities and the Giraffe Conservation Foundation, the camp is an elegant, intimate affair that immerses you into the wilds of the desert.
The lodge is nestled between the dunes with a view of the Atlantic Ocean.
Kwessi Dunes is located deep in Namibia's striking NamibRand Nature Reserve, a vast desert wilderness of over 200,000 hectares.