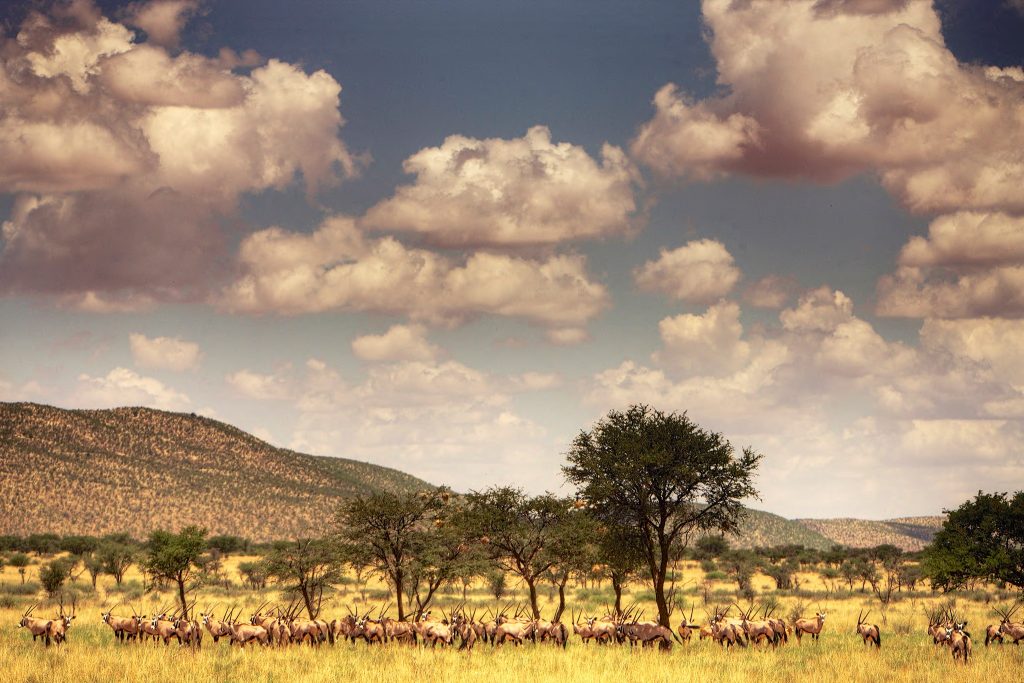 Aru Game Lodges
Take home rich memories of adventure and luxury in the African wilderness from two lodges, on private reserves spanning 27,500 hectares, just two hours' drive southeast of Windhoek. This is the spirit of Aru Game Lodges—a family-run company with an impressive commitment to proven wildlife and habitat conservation efforts, stellar customer service and attention to every detail.
Aru offers two unique, well-appointed lodges — Kalakwa Lodge and Veronica Lodge — both a short drive from Windhoek, the capital of Namibia. Veronica Game Lodge is set in a Kalahari savannah landscape with red dunes and towering camelthorn trees. Kalakwa Game Lodge offers terrains ranging from savannah grasslands to bushveld and rocky hills. These picturesque properties offer Aru's guests a perfect mix of the very best wild country and endemic game species in Namibia, including both black and white rhino, and a healthy array of predators.
After unforgettable days afield, guests are treated to luxury, elegance and privacy. Five-star cuisine. Star-filled skies. Relaxing campfires and tales of the day's adventures. The unique ambiance that only Africa can offer abounds at Aru. And with world-class birding, photo safaris and game drives, horseback rides and quad biking, sundowner excursions and sightseeing and a relaxing sauna, there's truly something for every taste, pace and passion.
Yours truly,
Danene & Gysbert van der Westhuyzen